The Papa George's pork sausage rolls are used to enhance the flavor of a lean ground beef meat burger, without messing it with the excess fat. The outcome is truly juicy with great taste.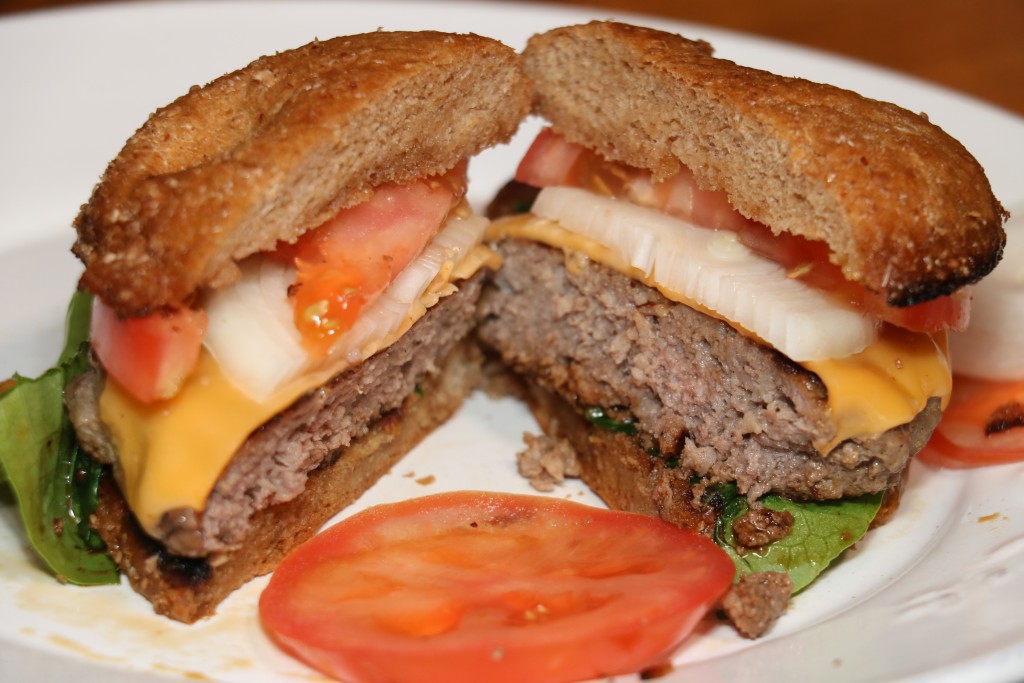 Ingredients
2 12-oz Package of Papa George's Reduced Fat Pork Sausage (Regular and Sage; or Hot and Sage)
2 lbs of grass fed Ground Beef (85% lean or better)
2 tablespoon Worcestire Sauce
1 minced Vidalia (sweet) onion
Cooking Instructions
Finely mince the onion and mix all ingredients in a bowl. Make 14 to 15 patties. Grill the meat until it is well done and do not forget to use the condiments of your choice.
Makes 14 to 15 servings.
[popup url="//papageorges.com/printable-recipes/countryburger.txt" class="btn btn-primary"]Print This Recipe[/popup]