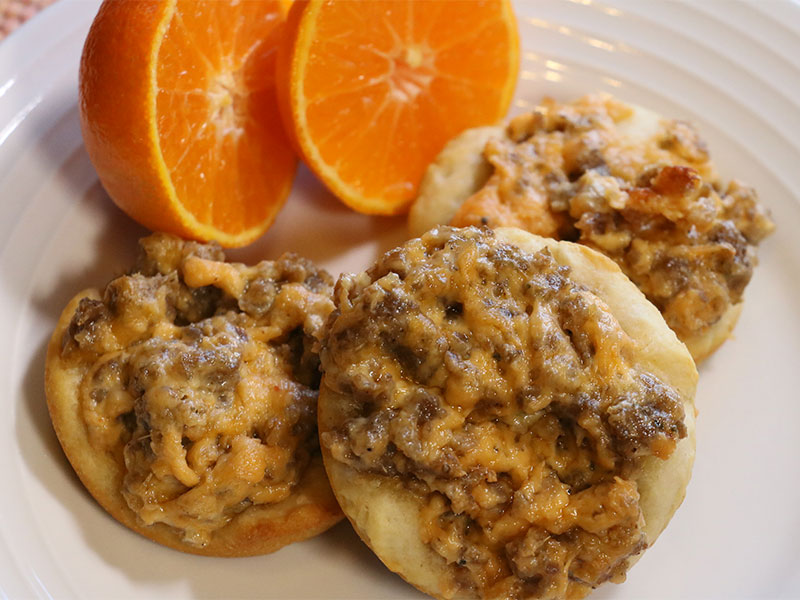 Ingredients
1 pound Papa George's 100% Natural Sausage roll (Regular flavor)
1 8-ounce package of cream cheese, softened
1 Tbsp Worcestershire sauce
1 ½ Cups shredded cheddar cheese
2 cans refrigerator biscuits
Directions
1. Preheat oven to 375 degrees. Lightly spray muffin pans with cooking spray.
2. Cook sausage over medium heat until browned.
3. Stir together cooked sausage, cream cheese. Worcestershire sauce and cheddar cheese.
4. Remove biscuits from can and split into two. Place each biscuit round into muffin tin and scoop in spoonful of sausage mixture on top of biscuits.
5. Bake until biscuits are golden brown, about 12-15 minutes.
[popup url="//papageorges.com/wp-content/uploads/Sausage-and-Cream-Cheese-Biscuit-Bites.txt" class="btn btn-primary"]Print This Recipe[/popup]