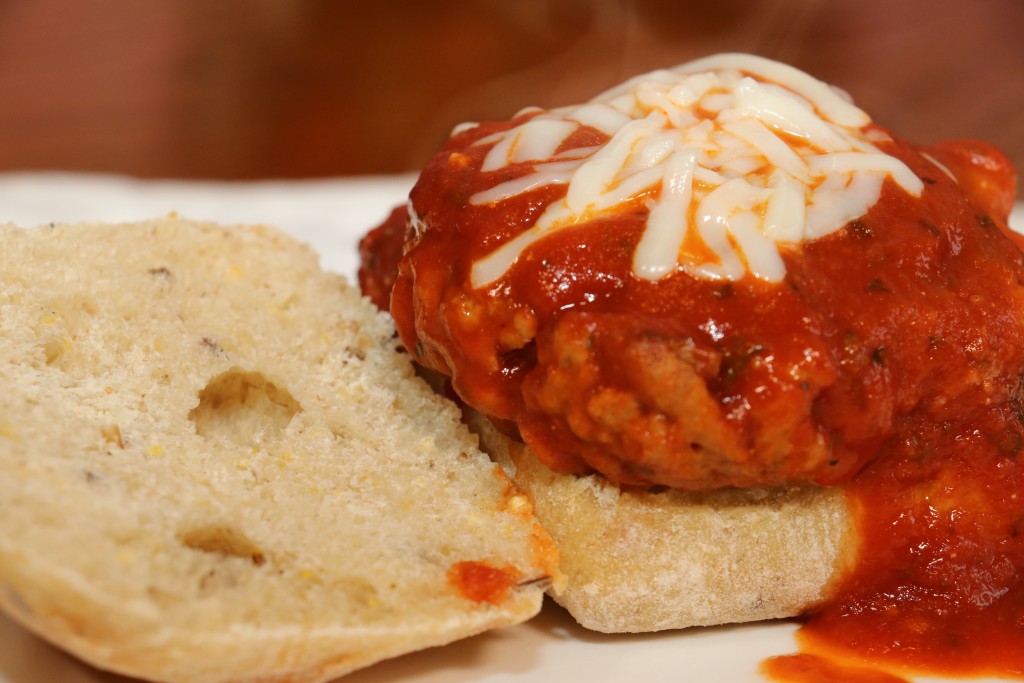 One easy recipe our family and friends really like, especially as the weather gets cooler or during party season, is the hot dago. It is easy to make, can be prepared ahead of time and used as a self-service meal for large groups. Papa George reduced fat and all natural pork sausage rolls are key for this enjoyable healthy eating experience.
Ingredients
3 12-oz package of Papa George's All Natural Reduced Fat Pork Sausage Roll (1 Italian, 1 Hot and 1 Regular).
15 slices of Mozarella (or equivalent amount shredded)
3 25-oz regular pasta sauce
15 buns or French bread rolls. Use rice Ciabatta bread for gluten free meal.
Cooking Instructions
Mix THREE flavors of Papa George's Reduced Fat Pork Sausage (MSG and Preservatives Free). The Regular flavored sausage roll can be substituted with two halves of Italian and Hot flavored rolls for more intense and spicier dagos. Form into 15 reduced fat patties and sear in a frying pan. Pour pasta sauce over them, and finish cooking by simmering for 2 to 3 hours to allow harmonious flavor blending. Serve open faced over sliced bun, French bread or Ciabatta rolls with a shredded mozzarella on top or a melted cheese slice added. Enjoy!
Makes about 8-10 servings.
[popup url="//papageorges.com/wp-content/uploads/hotdago.txt" class="btn btn-primary"]Print This Recipe[/popup]