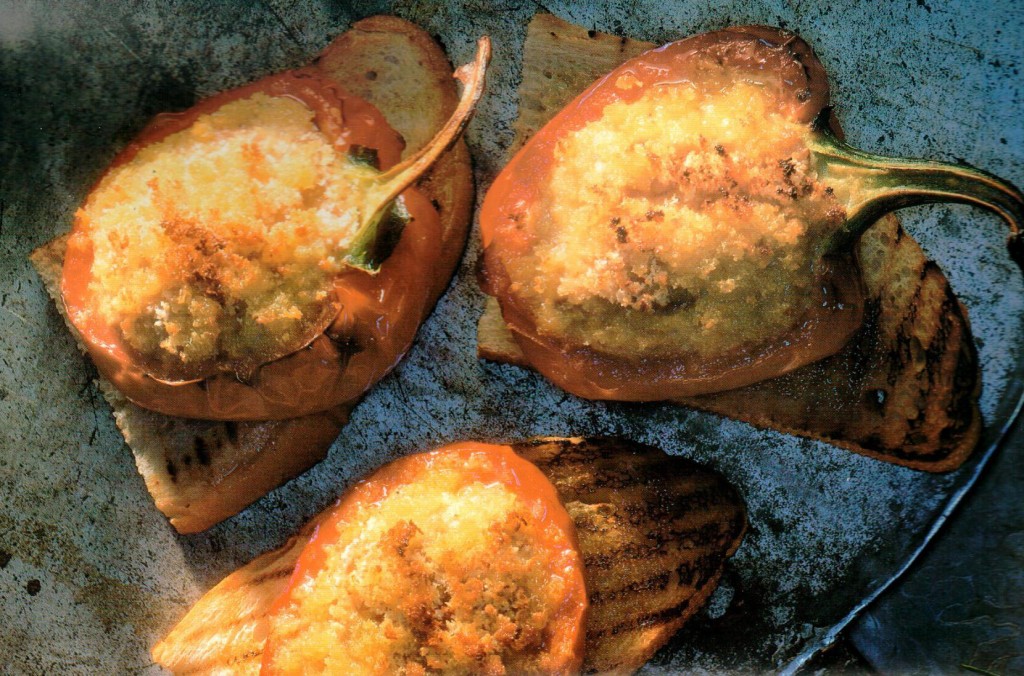 Ingredients
1 12oz Package of Papa George's Reduced Fat Pork Sausage (Regular or Hot)
12 slices of bread for crostini
6 red sweet peppers
12oz of fresh breadcrumbs
2 tablespoons fresh breadcrumbs
14 fl oz milk
2 eggs
Extra virgin olive oil
Fresh garlic
Cooking Instructions
Wash the peppers, cut in half and remove the seeds and veins. Put them on an oiled baking tray and put in an oven preheated to 400 0F for 10 minutes. Leave to cool.
Soak the breadcrumbs in the milk, and then squeeze out the milk. Mix the bread with the sausage meat, add the eggs and mix well.
Stuff the peppers with the mixture. Sprinkle over the 2 tablespoons of fresh breadcrumbs and drizzle extra virgin olive oil on top. Bake in an oven set at 400 0F for 15 minutes.
Toast the bread on a griddle, then rub with a little garlic and drizzle olive oil on top. Serve the pepper halves on the crostini.
Enjoy!
Serves 12 as antipasto, 6 as main course.
[popup url="//papageorges.com/printable-recipes/pepperssausagecros.txt" class="btn btn-primary"]Print This Recipe[/popup]