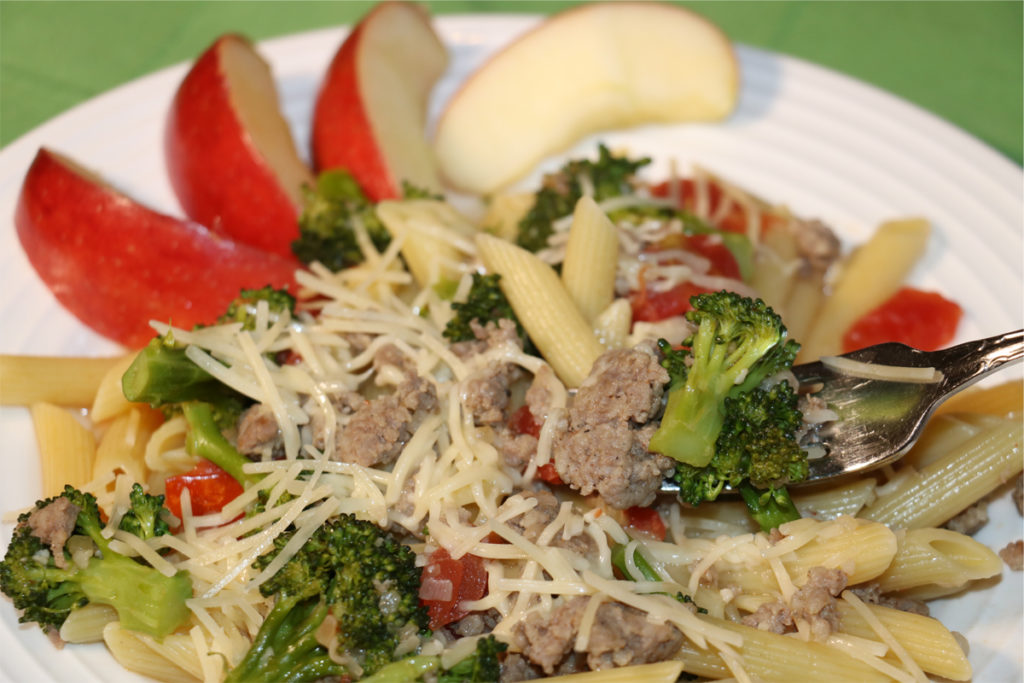 ---
This light Italian sausage pasta recipe is a quick and healthy dinner, ideal for your busy summer schedule.
Ingredients
1 pound Papa George's Italian sausage
3/4 pound pasta
1 tablespoon olive oil
1 onion, chopped
4 cloves garlic, minced
1 (14.5 ounce) can chicken broth
1 teaspoon dried basil
1 (14.5 ounce) can diced tomatoes
1 cup chopped broccoli
1/2 cup grated Parmesan
Directions
Bring a large pot of lightly salted water to a boil. Add pasta and cook for 8 to 10 minutes, then set aside.
In a large skillet, heat oil, onion, garlic and sausage, cook through until meat is no longer pink. Add broth, basil and tomatoes with liquid.
Cook over medium heat for 5 minutes. Add chopped broccoli; cover skillet and simmer on reduced heat until broccoli is tender.
Add pasta to the skillet and mix together. Sprinkle it with cheese and serve.