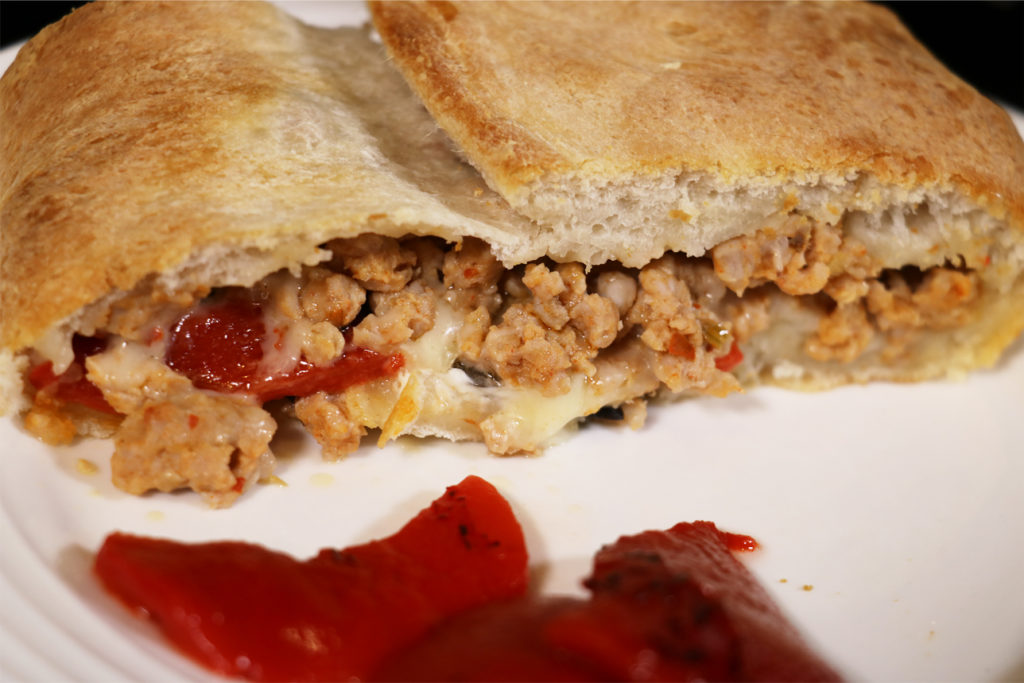 ---
Ingredients
1 package Papa George's 100% Natural Italian Sausage
1 can pizza dough
4 ounces cream cheese, softened
2 cloves garlic, minced
1 (7 ounce) jar roasted red peppers, well drained and sliced
2 cups shredded Swiss cheese
Directions
In a skillet, brown sausage until no longer pink; drain.
Spray cookie sheet with non-stick spray. Open can of pizza dough. Place pizza dough on sheet and spread slightly so it is rectangular. Combine cream cheese and garlic, spread lengthwise over center third of dough. Top with the sausage, peppers, olives and cheese. Fold dough over filling, pinching seam to seal.
Bake at 425 degrees F for 18-20 minutes or until golden brown. Let stand 3 minutes before slicing.