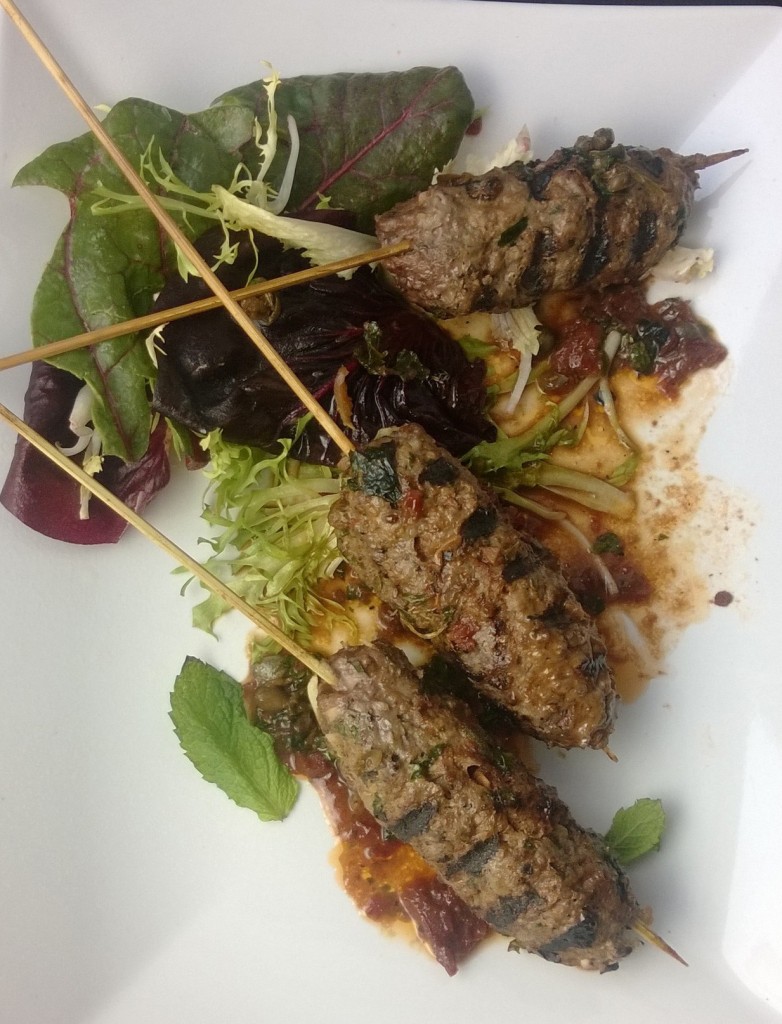 This delicious recipe is a courtesy of Alexandra Jones.
Ingredients
1. 3/4 lb ground lamb, I used one roll of Papa George's ground lamb
2. 1/4 cup minced onion
3. 1 clove minced garlic
4. 1/4 teaspoon cumin
5. 1/4 teaspoon cinnamon
6. 3/4 teaspoon kosher salt
7. 1 teaspoon ground black pepper
8. a pinch of red pepper flakes
9. 1 Tablespoon fresh chopped parsley
10 6 bamboo skewers
Cooking Instructions
In a medium bowl mix meat with other ingredients, portion into six logs. Wrap the meat mixture around skewers. Grill 4 minutes flip, cook another 3 minutes or so until firm. I used my indoor grill pan, you can also do these under a broiler, just watch closely to not overcook.
Makes 3 servings.
Enjoy a whole new way to get your Papa George 100% Pure American Ground Lamb!
[popup url="//papageorges.com/wp-content/uploads/lambbiftekia.txt"]Print This Recipe[/popup]