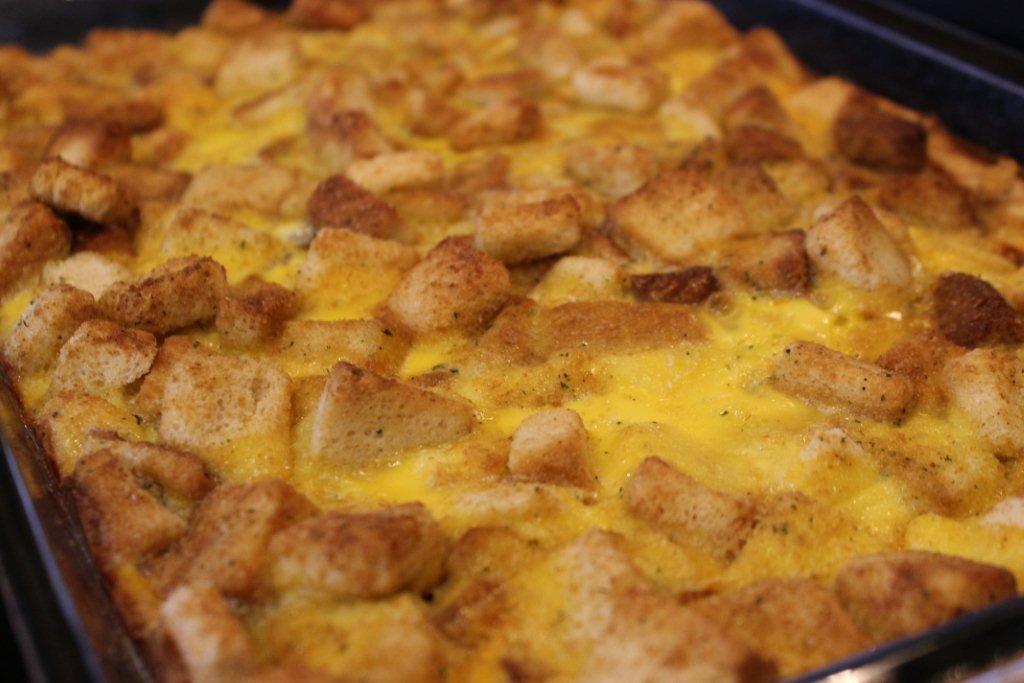 This delicious recipe is a courtesy of Nancy Feely.
Ingredients
1.  Papa George's Reduced Fat Pork Sausage Roll (Regular, Sage, or Hot).
2. 18 large eggs
3. 1 1/2 tsp. salt (or to taste)
3. 2 cups of milk (skim, 1%, 2% or full)
4. 2 5-oz packages of onion & garlic croutons
5. 3 cups of sharp cheddar cheese, grated
Cooking Instructions
Pre-heat the oven to 350 F.  Grease the bottom of cooking pan; suggest pan size 13″ x 9″ or 14.75″x 10.5″.   Brown the Papa George's Reduced Fat Pork Sausage to about 160 F and spread on bottom of the pan. Beat eggs, milk and salt in a large bowl; mix well.  Stir in cheese.  Pour mixture over sausage and top with croutons. (Can make and chill overnight; add croutons before baking). Bake uncovered for 45 – 55 minutes or until tooth pick comes clean in the middle. Enjoy!
Makes 9 servings.
[popup url="//papageorges.com/wp-content/uploads/EasterSausagePuff.txt"]Print This Recipe[/popup]